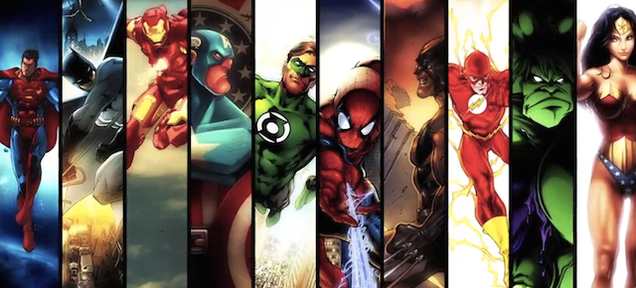 Capers! is a new regular meet-up at Gosh! that will explore and celebrate the world of super-heroes.

Each month we'll spotlight a different character or team and, with the help of our audience and guest speakers, break down their history and share our favourite moments.
Our very own Hannah and Steve will lead things off with what they've read and enjoyed then throw it open to the group to pick out their favourite characters and storylines .
We'll share the best websites, podcasts, and books about the characters in question and talk about their appearances on TV and in film.
At the end of the evening we'll close things out with a little pop quiz, with the winner being given the responsibility of picking out a random envelope that will contain the subject of the next month's meet up!
To kick things off we'll be looking at Marvel's merry mutants and exploring every corner of the X-Universe, from Muir Island to Madripoor and talking Morlocks, Magistrates, and Mutates as we go.
Join us on the third Wednesday of every month at our not so secret headquarters from 7 till 9 and share your favourite superpowers, secret identities, and sidekicks.
See you there!