Giant Days Volume 1 is coming to Gosh, and we have an exclusive bookplate by the incredible John Allison to celebrate the launch!
We've been fans of John Allison's work for years, following his wonderful webcomics Bad Machinery and Scary Go Round. John's earned a large, loyal collection of readers that have followed his work daily for the past 12 years, and John's latest BOOM! Box series Giant Days takes his charming sense of humour combined with art work by Disney artist Lissa Treiman to create an entertaining, slice-of-life look at three friends who have just left home to go to university. In fact, the series has been such a hit, Boom have recently announced that it will now be ongoing!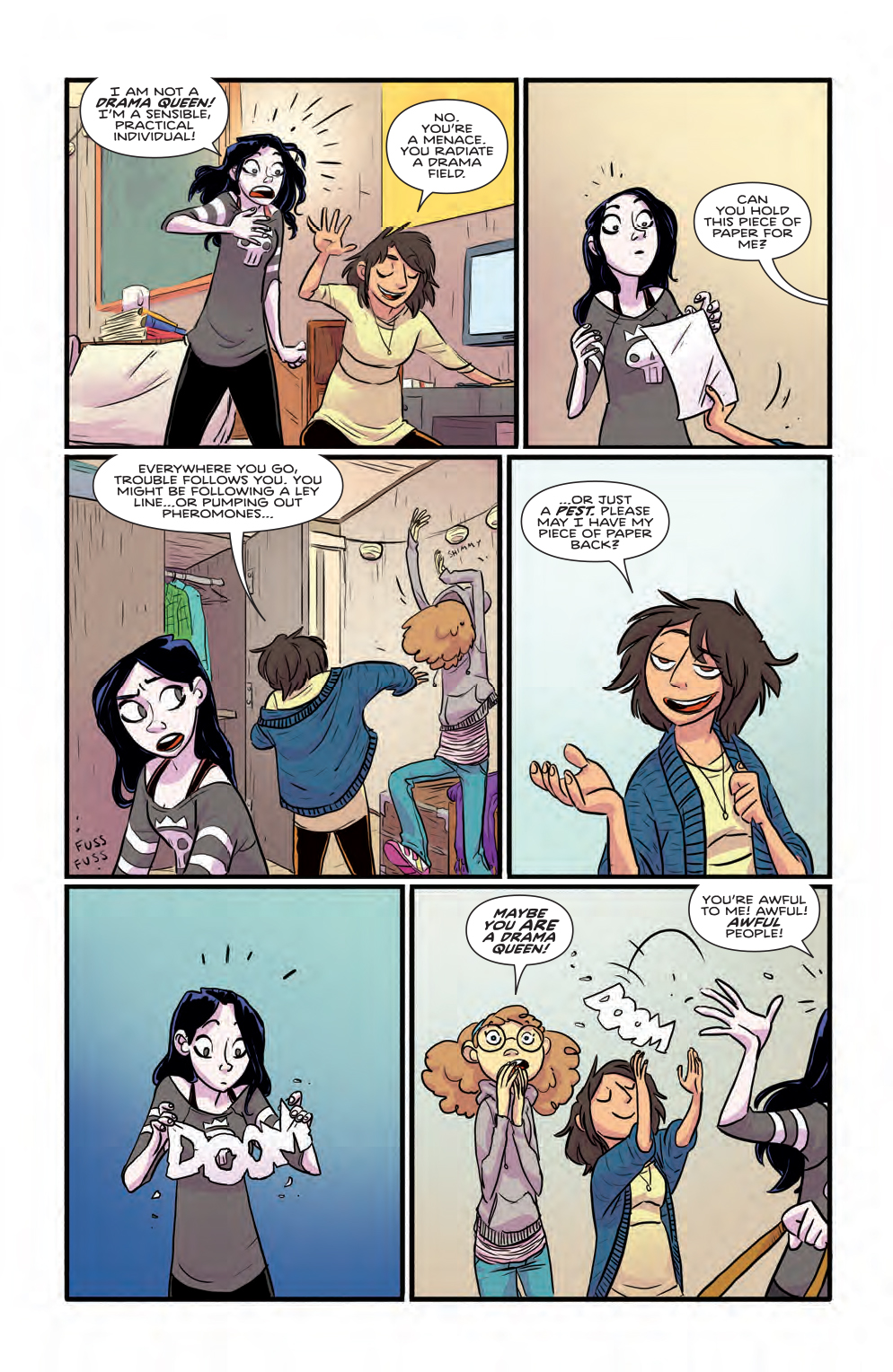 'Susan, Esther, and Daisy started at university three weeks ago and became fast friends. Now, away from home for the first time, all three want to reinvent themselves. But in the face of hand-wringing boys, "personal experimentation," influenza, mystery-mold, nu-chauvinism, and the willful, unwanted intrusion of "academia," they may be lucky just to make it to spring alive. Going off to university is always a time of change and growth, but for Esther, Susan, and Daisy, things are about to get a little weird.'
Limited to 200 signed and numbered copies, each bookplate features an exclusive piece of art by John printed on high quality card. The book retails at £7.50 and if you'd like a copy set aside for you then drop us a line to info@goshlondon.com. Can't make it in? Then you can place an order now through our online store!