Hello!
You may have missed our announcement earlier in the week but we're hosting a cavalcade of creators for the launch of CBSP: Deep Space Canine on Friday the 17th February, from 7-9pm! The book looks incredible and we hope you'll join us!
Now, are we all recovered and back in the swing of things? Or near enough? Great, because we're pleased to say that comic deliveries are now back on track, and everything will be out on the shelves first thing Wednesday. Phew!
Have you ever laid awake at nights and wondered "What were the top 100 selling books in Gosh last year? By units sold, I mean, not total sales value." Well your sleepless nights are over! This week we posted up just such a list, and you can sate your curiousity right here.
Onto the comics:
HIGHLIGHTS THIS WEEK Complete Scarlet Traces TP Vol 01
Writer: Ian Edginton
Artist: D'Israeli
Back in print at last! One of our all-time favourite science fiction comics series, Scarlet Traces picks up where War of the Worlds leaves off. It's a murder mystery and political conspiracy, set in a world forever altered by recovered Martian technology, where the Victorians reign supreme. Edginton and D'Israeli conjure up an Empire filled with amazing machines and terrifying instruments of war in what should be considered a must read by fans of the genre. Collected in this edition are the first two books of the series: an adaptation of War of the Worlds leading into Scarlet Traces itself.
Buy it if you like:
The League of Extraordinary Gentlemen/2000 AD/Sherlock Holmes
God Country #1
Writer: Donny Cates
Artist: Geoff Shaw
In a sentence, God Country is Southern Bastards meets American Gods. It's a huge, high stakes (as in world-ending) fantasy series set in modern day Texas, and is the first must-read Image number one of 2017. Writer Donny Cates has been slowly building an excellent back catalogue of comics, whether it's his sci-fi, vampire hunter mash-up Interceptor, the full throttle action masterpiece Ghost Fleet , or his love letter to the superhero genre in The Paybacks, with God Country artist Geoff Shaw. This creative team might just be the best kept secret in comics, but now with that huge 'I' logo on the book all eyes should be on these guys as they break out! Hit up Comics Alliance here for a preview from issue one if you still need a little convincing.  
Buy it if you like:
Rumble/Head Lopper/Southern Bastards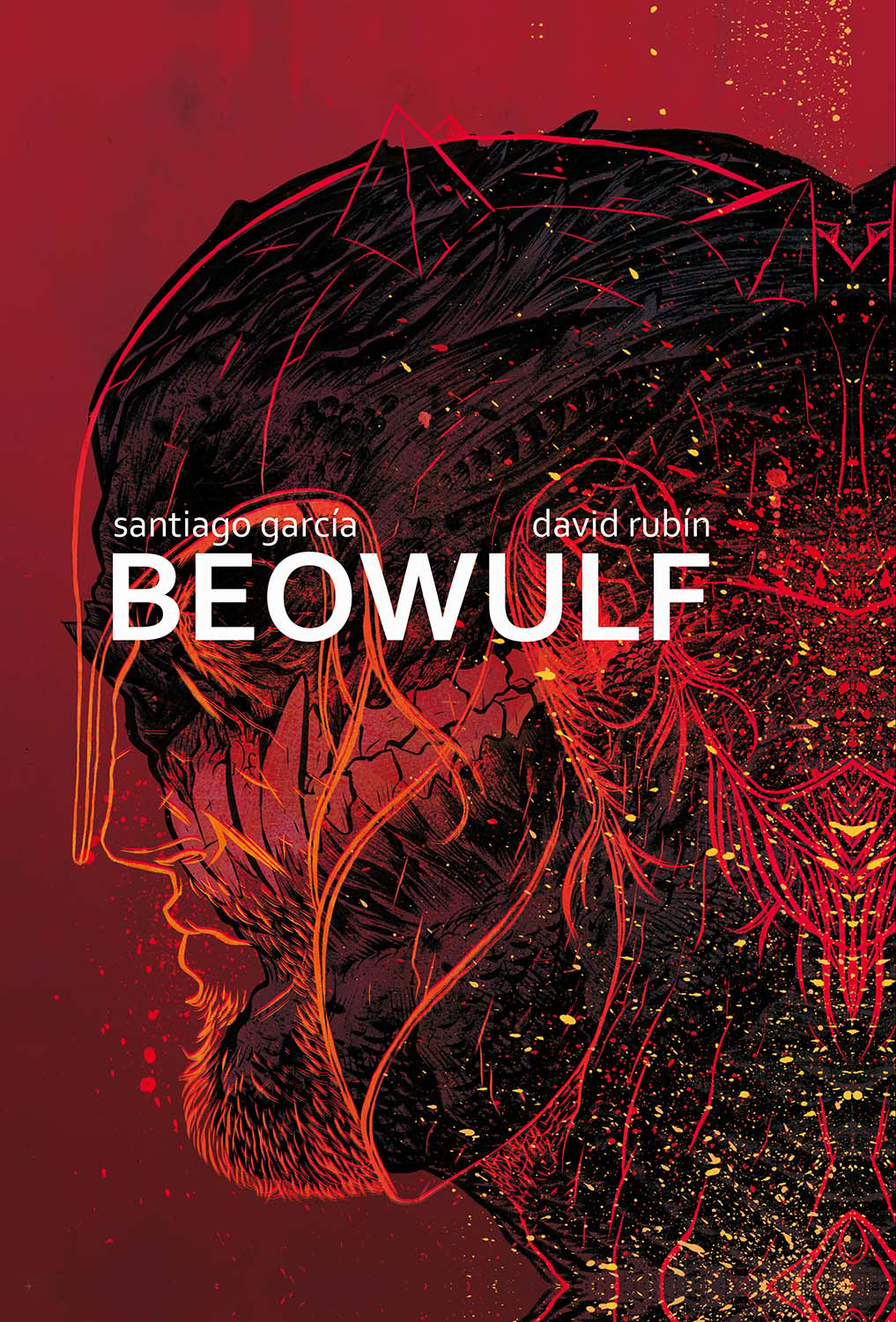 Beowulf HC
Writer: Santiago Garcia
Artist: David Rubin
Spanish writer/artist team Garcia & Rubin have created a stunning, faithful adaptation of the classic epic poem, at last available in English. Images of this have been floating around the internet for a while now (check out this preview at Comics and Cola from 2014), and we've been waiting eagerly for its release. Thankfully Image have stepped up to the plate, with a lovely hardcover edition that will sit handsomely alongside Rubin's two-volume series, The Hero (also highly recommended).
Buy it if you like:
The Hero/Battling Boy/Monstress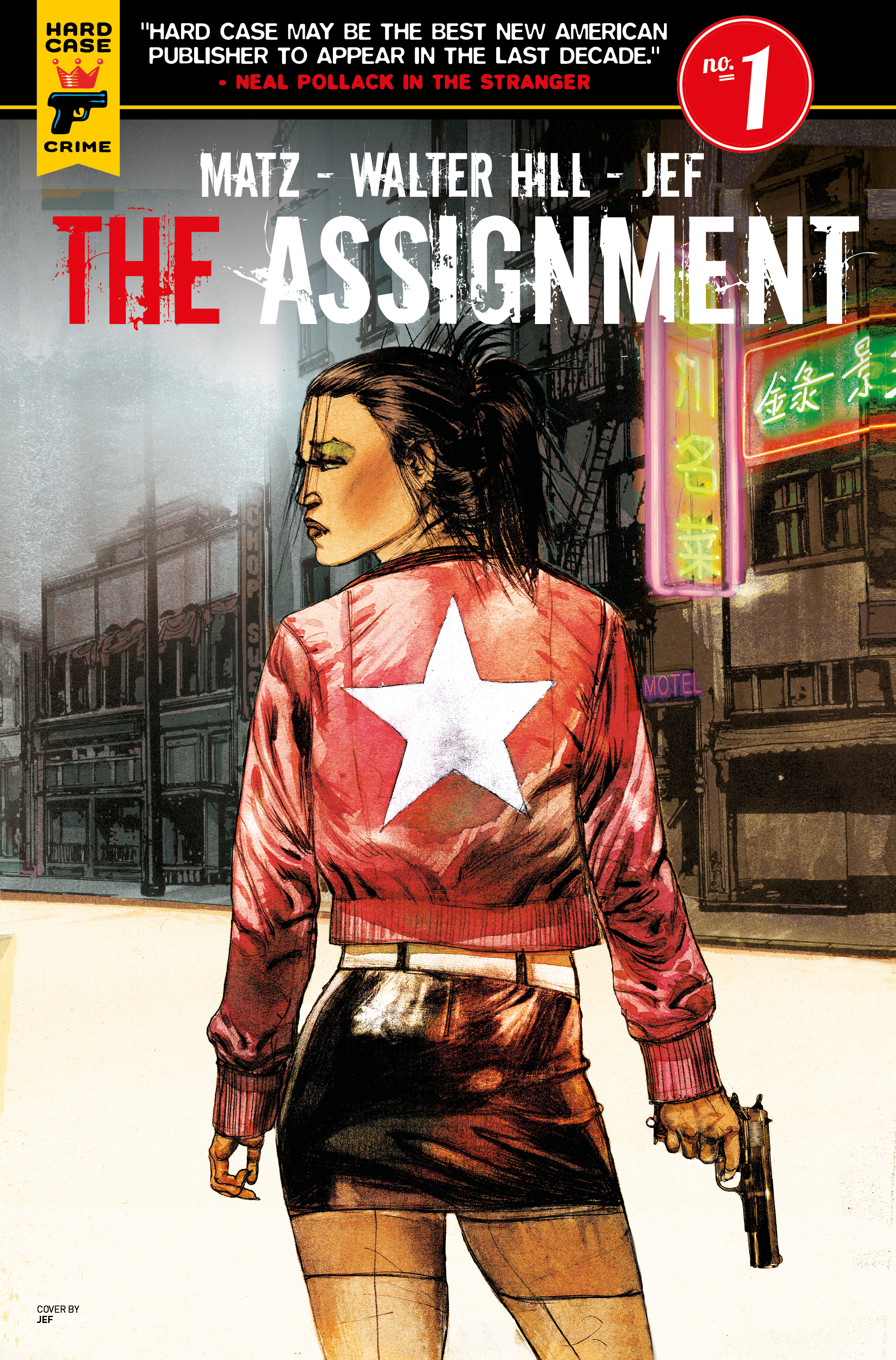 Hard Case Crime [re]Assignment #1 (Of 3)
Writer: Walter Hill & Matz
Artist: Jef
Legendary director Hill teams up with his Triggerman collaborators again for this tale of an unwittingly gender-reassigned hitman. Look for a film adaptation of this coming later this year, starring Michelle Rodriguez and Sigourney Weaver and directed by Hill himself. The Beat have a preview over here.
Buy it if you like:
Triggerman/Peepland/Parker House Of Penance TP
Writer: Peter J Tomasi
Artist: Ian Bertram
The Winchester House has always had an aura of horror about it: the idea of someone so haunted by the sins of the past that some form of penance need be paid. In this heavily fictionalised version of history, Tomasi & Bertram make good use of the unnerving potential in the story of Sarah Winchester. Believing herself to be haunted by the ghosts of those killed by the namesake rifles manufactured by her late husband, Winchester commands ceaseless construction on her San Jose mansion. Her construction crew staffed with those who also feel they have some dark debt to repay, Sarah meets an ex-sharpshooter from the Union army with whom she makes a spiritual connection. Together they faces the ghosts of the past, both real and imagined, in a stand-alone book which drips with doomy atmosphere thanks to Bertram's evocative style. Highly recommended!
Buy it if you like:
Hellboy/Locke & Key/Harrow County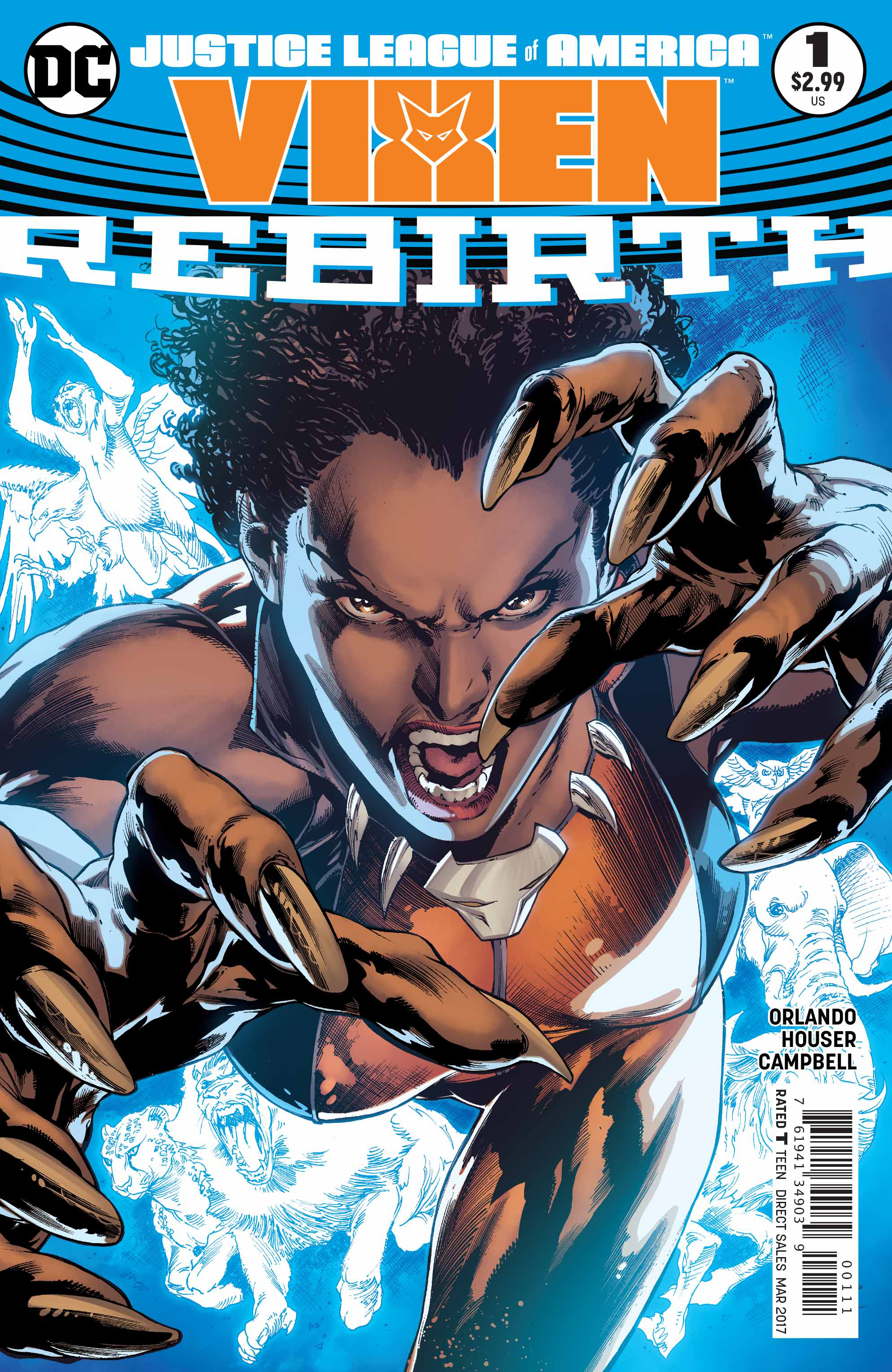 Justice League Of America Vixen Rebirth #1
Writer: Jody Houser & Steve Orlando
Artist: Jamal Campbell
Spinning out of Justice League vs Suicide Squad, this one-shot gives us the backstory of Mari McCabe: businesswoman, fashionista, social crusader and of course – as Vixen – Justice League member. A great introduction to an increasingly popular character (definitely check out the excellent animated web-series that introduces her to the Arrow television universe.)
Buy if you like:
Justice League/Arrow-verse TV Shows/Catwoman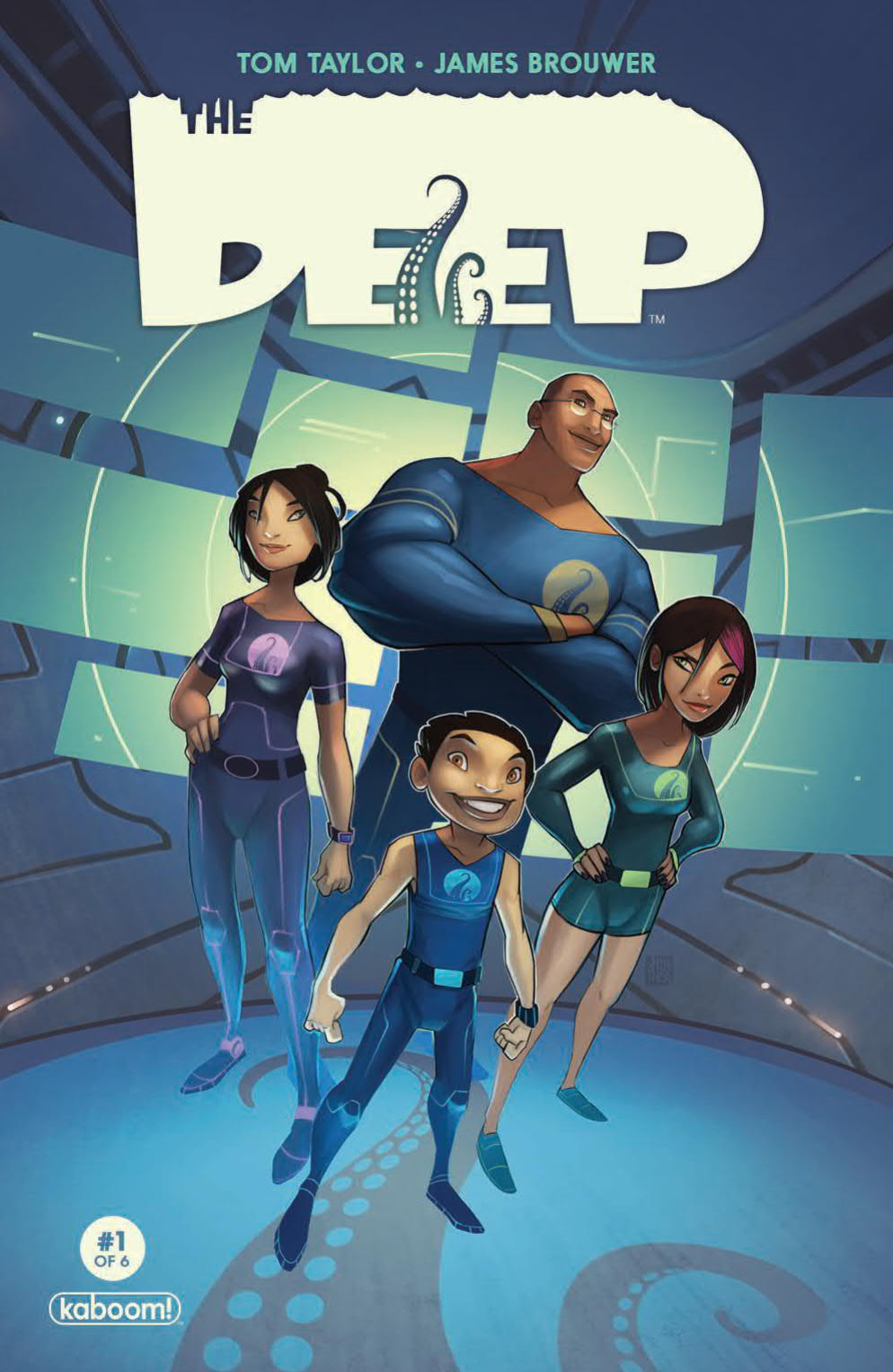 Deep #1 (Of 6)
Writer: Tom Taylor
Artist: James Brouwer
Starting its life as an Australian small press title, Tom Taylor (Injustice Gods Among Us) & James Brouwer's all-ages adventure title has been picked up by Boom. Small wonder, since the the cartoon adaptation has been a big hit on Netflix this year. So jump on board high-tech submarine Arronax for some undersea adventures with daring aquanaut family the Nektons!
Buy it if you like:
Johnny Quest/Old Hanna-Barbera Adventure Cartoons/Young Justice
ALSO OF NOTE SHIPPING THIS WEEK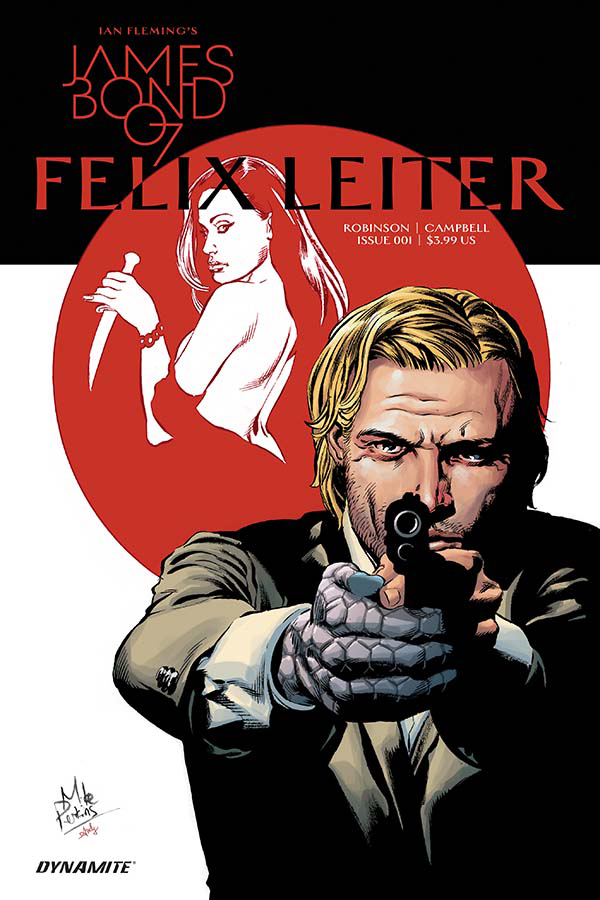 . Aquaman Volume 1 The Drowning TP – Get your Aquaman on, Rebirth-style!
. Batman Volume 1 I Am Gotham TP – Get your Batman on, Tom "Vision" King Rebirth-style!
. Black Panther A Nation Under Our Feet Volume 2 TP – Get your Wakanda on, Genius Grant recipient Ta-Nehisi Coates-style!
. Doctor Who The Tenth Doctor Year Three #1 – Get your 3rd year David Tennant on, comic-style!
. Hellblazer Volume 15 Highwater TP – Get your Brian Azzarello Constantine on, white supremacist redneck-style!
. James Bond Felix Leiter #1 (Of 6) – Get your James Bond on, CIA sidekick-style!
. Spider-Man #12 – Get your Spider-Gwen on, kissy kissy cross-over style!
Upcoming Highlight California Dreaming HC – Due March 2017. We're big fans of French comics superstar Pénélope Bagieu, whose English language availability has been all-too slim (literary melodrama Exquisite Corpse being about it). Thankfully First Second have announced a translation of her pre-Mamas & Papas biography of "Mama" Cass Elliot as a part of their very strong 2017 line-up. It's a snapshot of the Baltimore native's struggle to make it on Broadway before falling into the craziness of the 60's US folk music scene. Macmillan have a preview available here.
Fancy A Webcomic?
Gosh! favourite creator Tillie Walden has been putting out this gorgeous, ethereal, sci-fi web-comic On A Sunbeam, which is a joy of a read. Check it out here!
See you next week!
Andrew & Shaun.